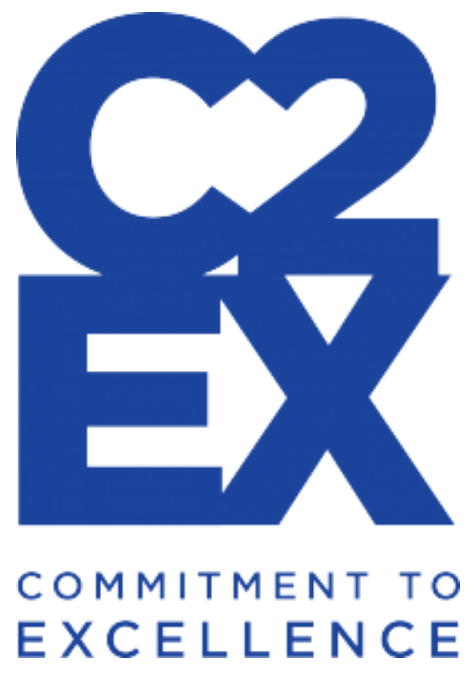 The National Association of REALTORS® proudly introduces Commitment to Excellence (C2EX), a program that empowers REALTORS® to demonstrate their professionalism and commitment to conducting business at the highest standards.
REALTORS® defined professionalism in this industry more than 100 years ago when they created the Code of Ethics. C2EX takes professionalism to the next level by enabling NAR members to assess their expertise in 10 (11 for brokers) elements of professionalism ranging from customer service to use of technology.
This innovative engagement tool encourages participation in all levels of the REALTOR® organization. It's not a designation or a course. It's not a requirement, but a benefit available to all NAR members at no additional cost.
To get started, log in to www.C2EX.realtor and take the self-assessment that measures your proficiency in each of the elements of professionalism, known as the C2EX Competencies. Based on your results, the platform will generate customized learning paths, recommend experiences, and provide tools and resources to increase your knowledge and enhance your skillsets.
Watch this video to learn more about the Commitment to Excellence program:
Be an advocate for the future of our industry. Be committed to excellence. Go to www.C2EX.realtor to get started!
C2EX Core Competencies
The Commitment to Excellence Program will develop and enhance eleven competencies that indicate a REALTOR®'s commitment to ethics, advocacy, technology, data privacy, and outstanding customer service. These REALTOR® C2EX Competencies will include the following:
Being current and knowledgeable about the laws, regulations and legislation affecting the real estate disciplines the REALTOR® engages in, and about real estate in their community generally.
Understanding the Code of Ethics is a living document, and keeping themselves informed about its duties and obligations on an ongoing basis.
Providing equal professional services to all consistent with Article 10 of the Code of Ethics.
Advocating for property ownership rights in their community, state and nation.
Acknowledging and valuing that honesty and integrity are fundamental and essential to REALTORS® being known as consumers' trusted advisors.
Becoming and remaining proficient in the use of technology tools to provide the highest levels of service to clients, customers and the public, and facilitating cooperation by sharing accurate, current information with consumers and with other real estate professionals.
Keeping up-to-date on laws and regulations governing data privacy and data security, and taking necessary and appropriate steps to safeguard the privacy and integrity of information entrusted to them.
Committing themselves to enhancing their knowledge and skills in the real estate areas of practice they engage in on an ongoing basis.
Providing superior customer service.
Appreciating that courtesy, timely communication and cooperation are fundamental to facilitating successful real estate transactions, and to building and maintaining an impeccable professional reputation.
As a broker-owner or principal of a real estate company, being committed to creating and maintaining an environment that promotes excellent customer service consistent with these standards.